Stevie Jean
Brow Bar Specialist (the Loft)
Call for appointments: 678-899-9641
Stevie Jean is originally from California and has lived in Canton for 12 years. She has had her license for ten years and has been doing brows for eight years.  
Stevie Jean specializes in how your eye brow shape, where it should start and arch in ultimately giving the perfect shape for your face.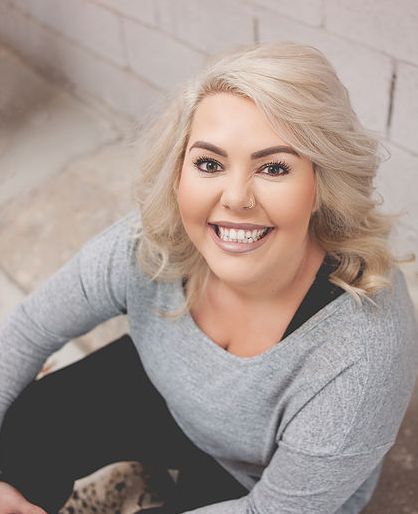 Services Prices List
| | |
| --- | --- |
| Brow Wax | $21 |
| Brow Tweeze | $23 |
| Brow Tint | $19 |
| Brow Wax & Tint | $33 |
| Brow & Lip Wax | $28 |
| Lip Wax | $11 |
| Chin Wax | $13 |
| Lip and Chin Wax | $19 |
| Lip, Chin and Sides | $27 |
Brow Bar Hours
Monday             9am-5pm
Tuesday                   Closed
Wednesday       9am-5pm
Thursday           8am-7pm
Friday                9am-5pm
Saturday                 Closed